Prescriptive solutions to ensure your Oracle E-Business Suite systems are running at peak performance.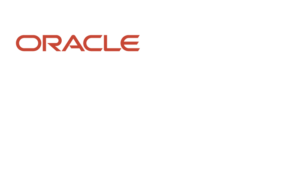 Why Syntax for Oracle E-Business Suite
Syntax has been providing business solutions built around Oracle E-Business Suite (EBS) applications for over 30 years. As a pioneer in the E-Business Suite space, we've supported and implemented the entire suite of applications, as well as delivered development projects, integrations, upgrades, cloud hosting, managed services and ongoing support.
With hundreds of implementations under our belt, we rank at the industry forefront as a clear leader for providing the in-depth knowledge and experience demanded for the E-Business Suite solution set. Our Oracle certified experts provide prescriptive Oracle EBS solutions to help drive best practices, automation, and tooling to ensure your systems are running at peak performance and in a secure fashion, all driven by industry leading availability and response time SLAs.
Syntax Oracle E-Business Suite Services
Our Oracle E-Business Suite experts will help you craft a detailed plan to ensure you're getting all the value and performance that you can from your mission-critical applications. With hundreds of satisfied customers in nearly every industry, Syntax is the Oracle E-Business Suite partner you can trust for the implementation, optimization, and day-to-day operations of your Oracle E-Business landscape.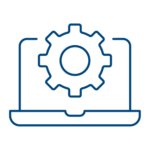 Implementations
Upgrades
Technical Managed Services
Functional Managed Services
Integrations
Project Management
Security Assessments
Health Checks
Training
EBS on Syntax Private Cloud
EBS on Oracle Cloud Infrastructure
EnterpriseCare® Monitoring
24x7x365 Service Desk
Business Intelligence and Analytics
IoT Integration
The Syntax Enterprise Cloud® for EBS
Incorporating over two decades of insight gained from hosting Oracle E-Business Suite and Enterprise Applications, Syntax Enterprise Cloud® for Oracle E-Business Suite integrates best-of-breed storage, server, networking, security and middleware technologies to deliver unprecedented uptime, application speed and operating efficiency.
On demand IT environment
Secure and reliable
7 year private data retention
Private cloud
Scalable platform
Redundant
Designed for high i/o throughput
Reduce operational complexity
End-to-End Support, Security and Transparency for Oracle E-Business Suite
Syntax has designed its Enterprise Cloud for Oracle E-Business Suite to provide Oracle EBS users with the most comprehensive, cost-effective private Cloud ERP solution in the market. When you move your Oracle E-Business Suite applications to the Syntax Enterprise Cloud®, the benefits Syntax brings to your business go far beyond immediate cost savings you'll realize in not having to invest in Oracle infrastructure.
Syntax offers comprehensive Infrastructure Managed Services for all Oracle EBS Enterprise Cloud clients, as we provide an array of standard services that our competitors will charge you extra for. In addition to our EnterpriseCare® Monitoring, comprehensive DR and performance-based SLA's Syntax offers you state-of-the-art Oracle EBS security, total control and complete transparency into your environment, coupled with personalized service via our assigned staffing model.
Oracle EBS Success Stories
Learn how companies with mission-critical EBS systems are partnering with Syntax.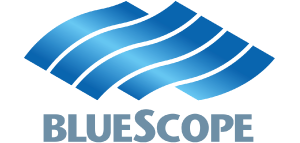 Bluescope Buildings sought a new hosting and managed services provider capable of architecting a solution that would ensure its Advanced Supply Chain Planning performance kept pace with its manufacturing operations.
Migrating to the Syntax Enterprise Cloud® enabled L&L Products' Oracle E-Business Suite to execute with clockwork precision delivering improved performance as well as predictable availability and uptime while integrating seamlessly with their supply chain.
With a migration to the Syntax Enterprise Cloud®, Step2 was able to scale-up the performance of its Oracle EBS ecosystem ensuring operational efficiency in its manufacturing and shipping processes which resulted in increased capacity, innovation, and improved business performance.